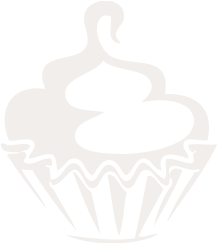 Small Assorted Cakes
There's a large selection of
small cakes to choose from
such as empire biscuits,
pineapple cakes, strawberry
tarts, chocolate squares.
Fresh Cream
We have a wide selection of
fresh cream cakes such as
eclairs, doughnuts to
meringues.
Doughnuts & Yum
Yums
Yum yums, sugar doughnuts,
iced doughnuts and cream
doughnuts.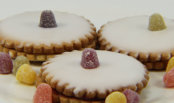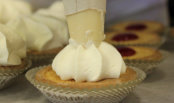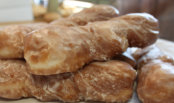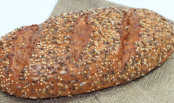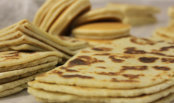 Hot Plate
We have a varied selection of
hot plate items such as soda
scones, potato scones,
pancakes and crumpets.
Bread & Rolls
We make our very own bread
and rolls.


... the best in home baking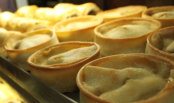 Pies & Savouries
Scotch pies, onion pies, sausage
rolls and bridies. Buy them hot
or cold.